íMEXICO! AND L.A. MARATHON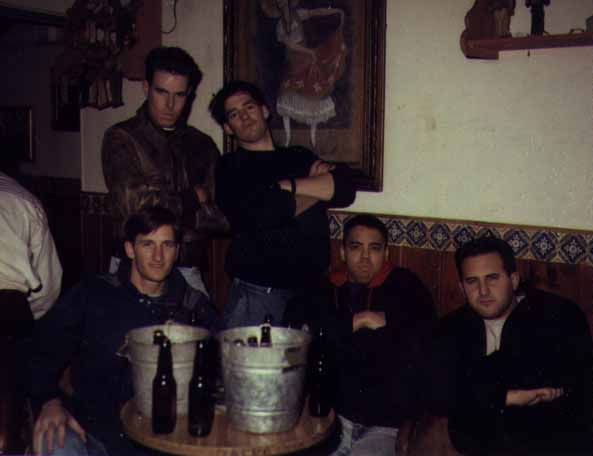 &nbsp&nbsp&nbsp&nbsp&nbsp These are the "boys" and I in Tijuana on New Year's Eve in 1990 or 1991 - I can't remember exactly. Strange things happened partying south of the border, and I am still not sure if I believe what I saw down there with my own eyes.

&nbsp&nbsp&nbsp&nbsp&nbsp At any rate, by the end of the night we were eating menudo and drinking El Presidente brandy in a peasant shack in the hills of Ensenada. This coupled with many other happenings made it a night to remember. íMexico!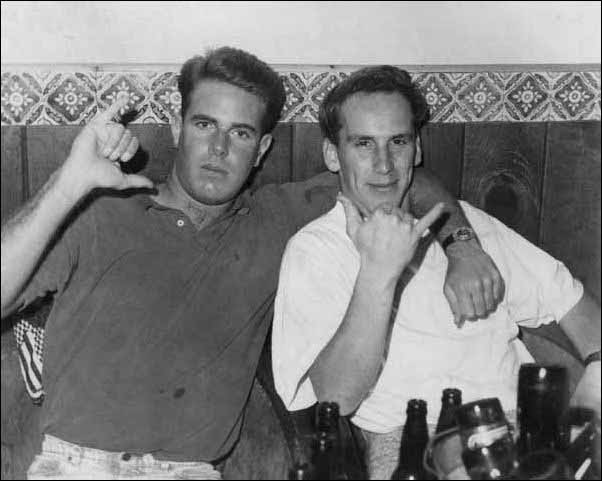 &nbsp&nbsp&nbsp&nbsp&nbsp Mike Nelson and I enjoying the ambiance in Tijuana in one of our many visits with one or two already depleted "buckets of beer." Mike and I always had fun in Mexico.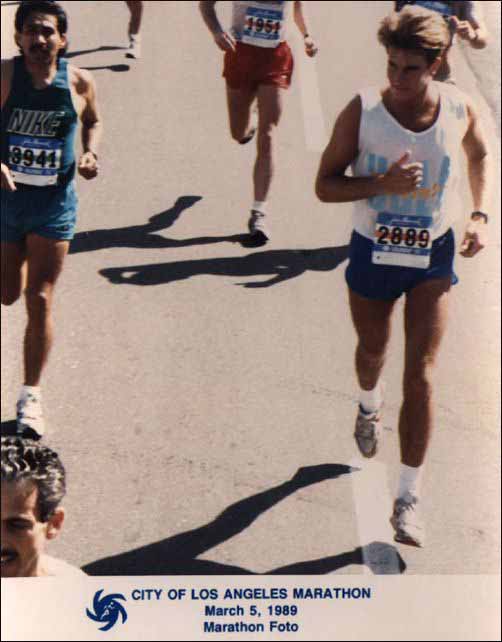 &nbsp&nbsp&nbsp&nbsp&nbsp I ran the Los Angeles Marathon twice while in college. The first time in 1988 I ran it hung-over and out of shape and had a blast while the second time I trained for months beforehand and had a terrible time - explain that to me! I think it probably had to do with the temperatures reaching almost into the 90's that second time in 1989.
---


Back to UCLA Party Pics!